Fewer Expenses = Fewer Worries
October 15/2019
Owning a pool is a great experience, but it does come with expenses. Today, we want to share some simple tips that will help save you money and also help the environment.
Pool Covers
Perhaps one of the most simple yet often overlooked solutions to saving money. Using your pool cover when the pool is not in use prevents water, chemicals and heat from being lost due to evaporation. This easy solution only takes a few minutes to do and will not only save the environment, but will also help to keep your pool warm and clean between swims.
Abandon Backwashing
While we admit this cost saving tip comes with an initial price tag, the long term saving will more than offset the investment. Install a cartridge filter instead of backwashing will save 500-200 litres of water each month. Cartridge filters are easy to clean. Trust us, your wallet will thank you on your next water bill.
Use a Variable Speed Pump
Traditional single speed pool pumps are energy pigs. Although they tend to be less expensive and work effectively they account for almost as much of your energy bill as your heating or air conditioning do. A variable speed pump can save up to 90% of the energy used by a comparable single speed pump. This can result in savings of hundreds or even thousands of dollars each year.
PRO TIP: Check for potential rebates from your energy provider as a result of changing to a variable speed pump.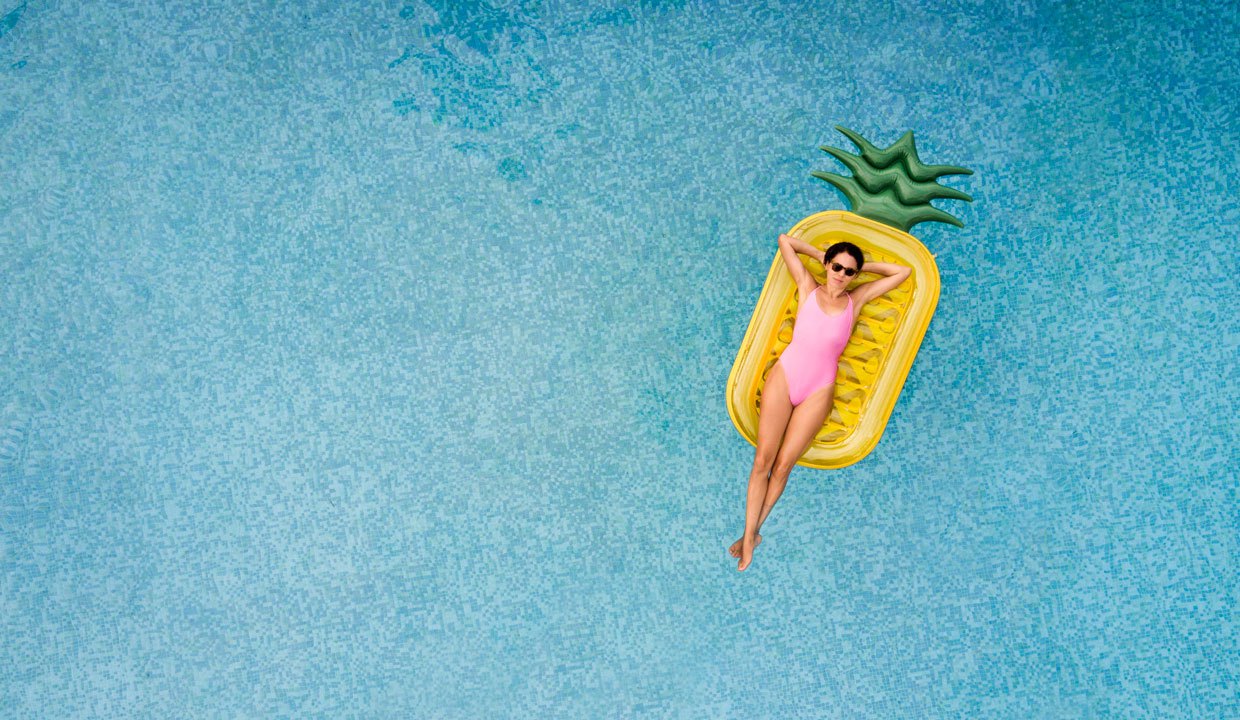 Are You Energy Star Compliant?
Time to check on all your old swimming pool equipment. Does it have the Energy Star logo? If not, it's time to consider replacing those old parts that are driving you hydro bills sky high.
Aim Your Jets
Simple, cheap and effective this task requires no new equipment and will help keep your pool warm while spending less money. Direct heat from your pool jets to the bottom of your pool. This will allow your water to warm more effectively as less heat is lost to evaporation at the bottom of the pool.
Skim, skim, skim
?Regular skimming and removal of debris and leaves in the pool will reduce the amount of work your filter system needs to do, which in turn create a need for increased chemicals to compensate. Keeping your pool skimmed not only keeps it looking beautiful, it will help save you money on chemicals and electricity while helping reduce harm to the environment.
Go Solar
?Using a solar blanket is the a very environmentally friendly way to help insulate your pool and your wallet. A solar blanket will pay itself off in roughly 4 years. Solar blankets can be used on their own or in conjunction with other heating systems. Take it to the next level by adding solar lighting around the pool.
Owning a swimming pool should be a stress free experience and we want you to always enjoy time in your swimming pool. Try out as many of these tips as possible and watch your monthly bills go down.
---
---