LIVING THE POOL LIFE
November 15/2020
We have transformed hundreds of plain-Jane backyards into relaxing dream escapes. Dandelion infested lawns have been uprooted and replaced with breath taking infinity pools, water features, fire tables, and hot tubs. Weathered patios have been ripped out and new stamped concrete, flagstone and brick work have taken its place. Accent lighting, patio heaters, and modern rattan furniture have helped to expand the usable living area of many outdoor spaces. Entertaining, long weekends, and BBQ's all take on a new meaning once the backyard becomes a destination for family and friends. Pool parties become a part of everyday life.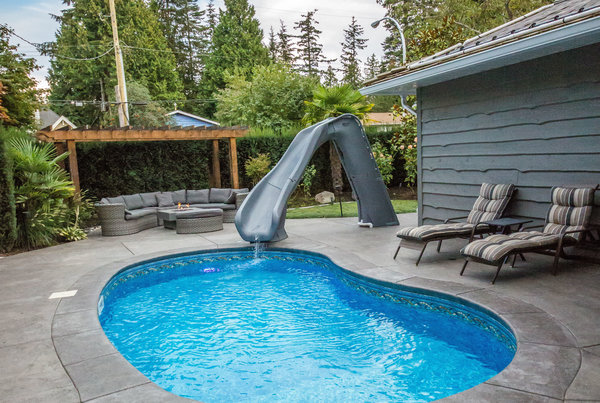 Getting started on a new backyard and swimming pool might seem like an intimidating endeavor. Fortunately, that's where we come into play. We have the knowledge, the expertise, and the right contacts to bring all of the perfect elements together for your vision to come to life. We can even offer financial assistance to make your dream come true. A regular payment plan can allow you to begin enjoying your new swimming pool sooner than later. We're here through the planning stages, during construction, and even after the work has been completed.
Of course, choosing the right builder can be a challenge. Will they be fair? What will their finished product look like?
Join the hundreds of our customers who have made the best investment possible. Lifetimes of memories are waiting in your future backyard escape. You'll be thrilled with what we can do for your backyard. Next summer you could be living the pool life.
---
---